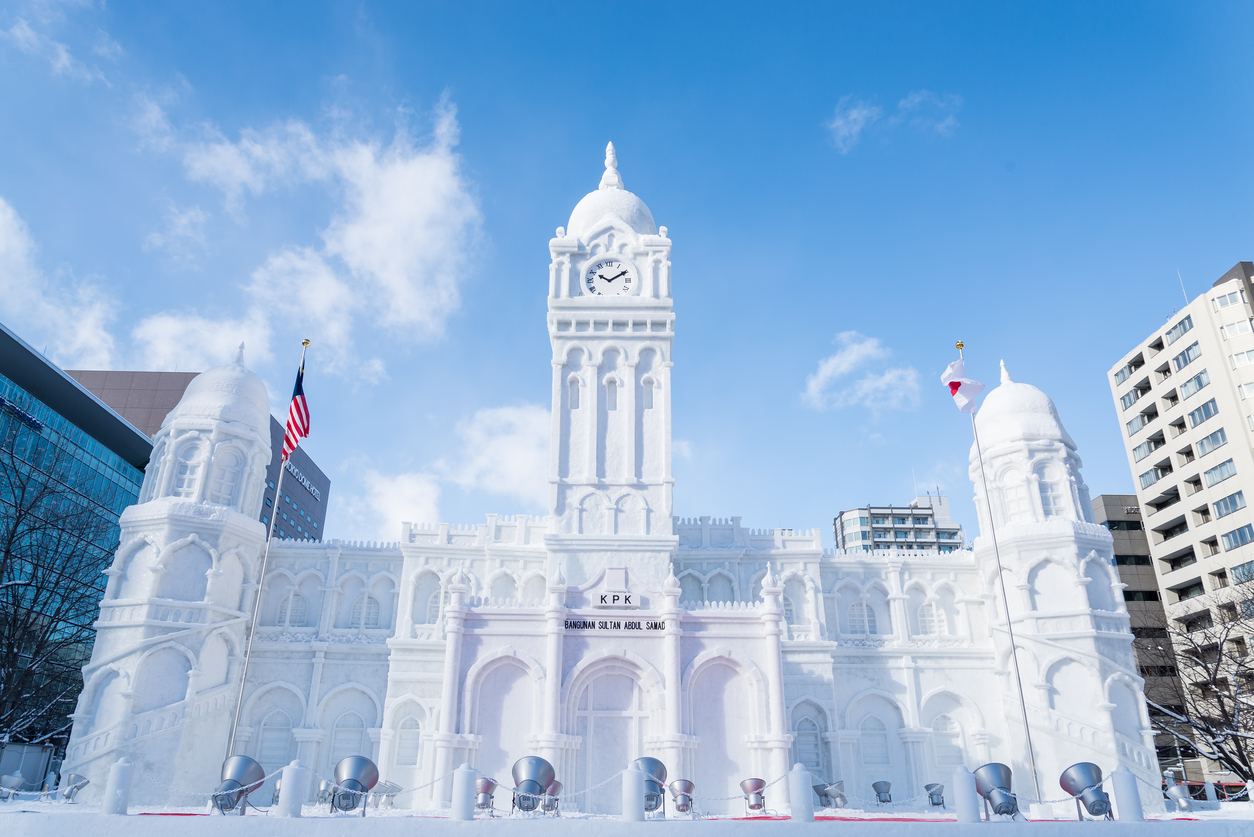 Sapporo is one of the most famous snow festivals celebrated in Japan and is popular all across the world. Every February local as well as international artist comes to show their talent in Hokkaido and create beautiful statues and sculpture all across the street. During the festival city experiences a huge footfall from all across the world as well as street gets crowded. During the festival, you can clearly experience its modern as well as traditional culture through perfect reflection of art. If you are also thinking to have Sapporo tours then February can be the best month to explore different places like: 
Odori Park 
Odori Koen is one of the best sites that you must visit to have a beautiful experience of snow festival which is located in the center of the city. You can see numerous stunning statues as well as sculpture and thousands of small ones. Besides this, you can also rent skates at lower cost to show your talent in the skating ring while in the second and third block, you can have an experience of themed snow exhibition. Moreover, if you love to watch races or different talents then you can also have this thrilling view of the area where snowboarders and skiers present their talent on a jumping ramp. 
Susukino
It is the biggest entertainment area in Hokkaido and the best place for duty free shopping as well as delicious dinner. If you visit before the festival, you can see how they prepare the place, sculptures placed on the place are much smaller in the Odori park but more beautiful and interactive than that. Moreover, you can also see several objects and sea food frozen inside the sculpture. You can also visit some of the famous bars in the city to taste their cultural drinks.